Testo product highlights
Air conditioning multifunction measuring instrument testo 440 H4>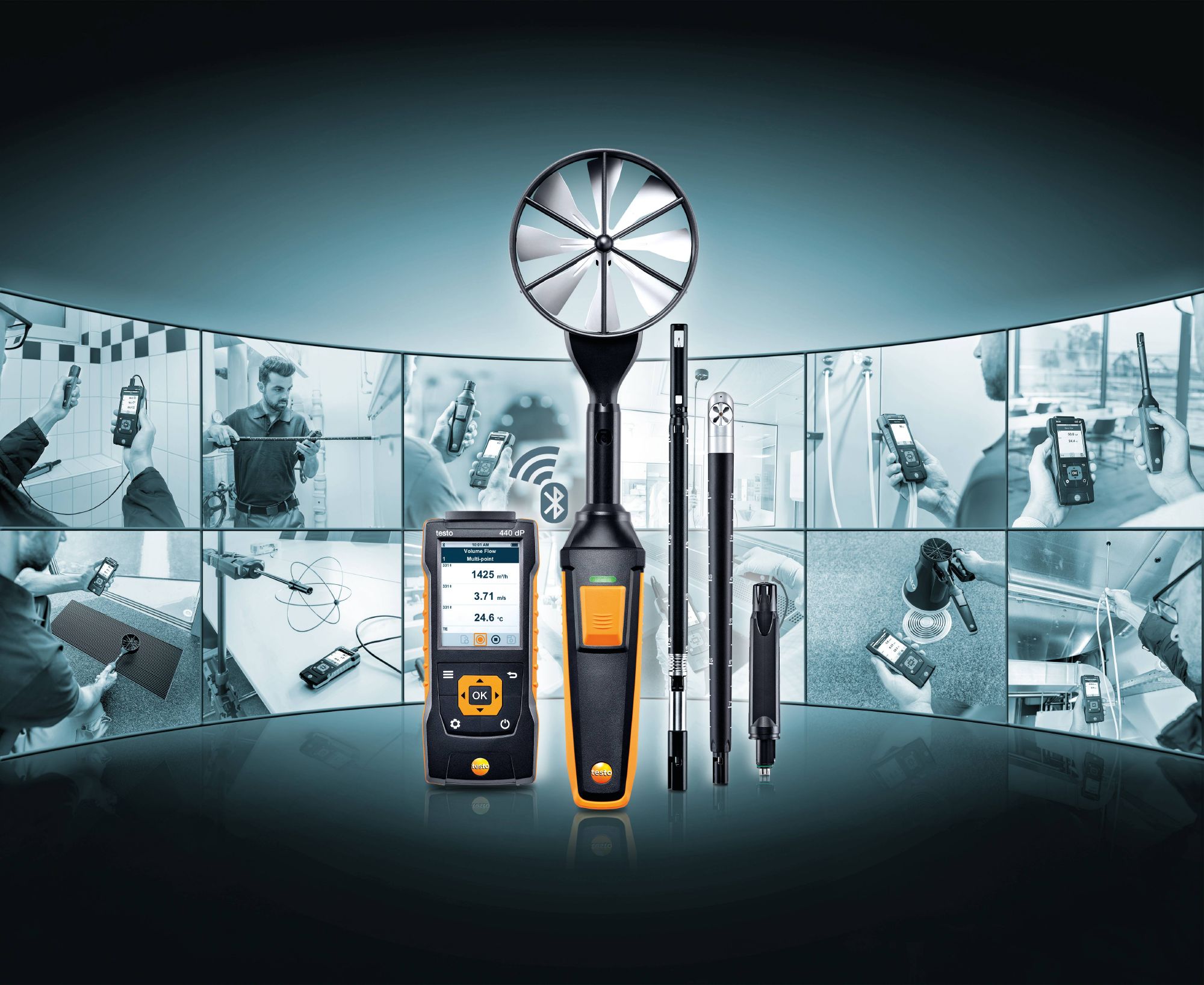 Combines versatility with maximum ease of use.
Monitoring system for museums, archives, galleries and libraries H4>
Monitor temperature, humidity, lux, UV radiation, CO2 concentration and air pressure.
Thermal imagers: 4 cameras with high resolutions H4>
The right model for every requirement.
DiSCmini: Maximum control in the nano range H4>
With the portable particle counter testo DiSCmini the number concentration measurement of nanoparticles is easier than ever before.
---
WiFi data logger testo Saveris 2:
Temperature and humidity monitoring H4>
All measurement data. Always available. On any device.
Data logger system testo Saveris: Temperature and humidity monitoring H4>
Easy, secure and efficient measurement data montoring.
Multi-function instrument testo 480: VAC grid and comfort measurement H4>
With complete probe range.
Food safety:
Deep-frying oil tester testo 270

H4>
---
Volume flow hood testo 420 H4>
Impressively light. Fast set-up. Convenient operation.
Electrical measuring instruments H4>
Unique technologies - easier and more reliable than ever before.
Testo Smart Probes H4>
Smartphone. Smart Probes. Smart work.
Flue gas analyser testo 330i
H4>
The new freedom in flue gas measurement.
---
Building diagnosis sets H4>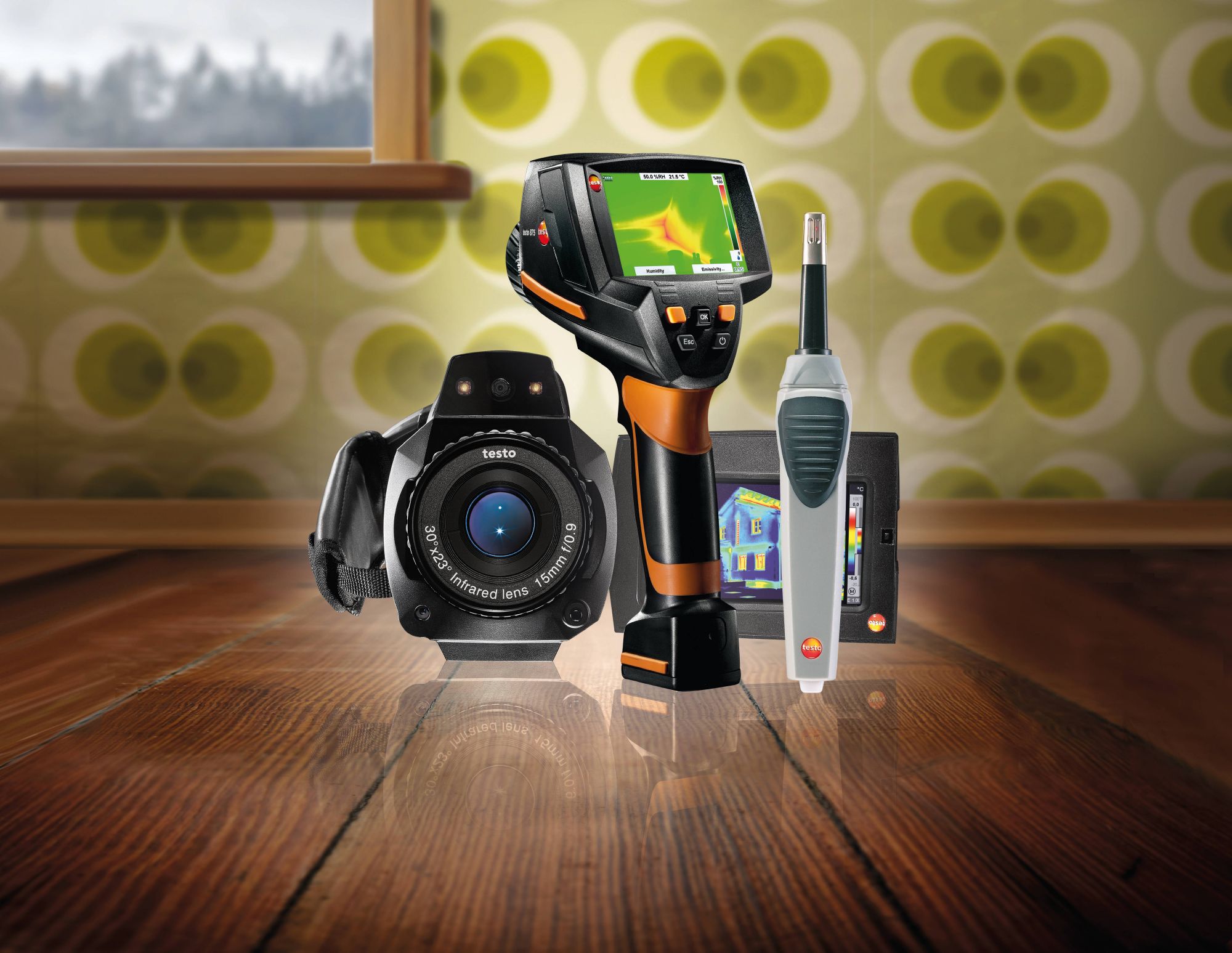 With thermal imager and humidity probe for professional mould risk detection.
Testo Smart Probes and digital manifolds H4>
Perfect for every refrigeration job.
---