Measuring Instruments from Testo: News
The testo 300 flue gas analyzer
H4>
Flue gas measurement truly smart.
testo 440 air velocity & IAQ measuring instrument H4>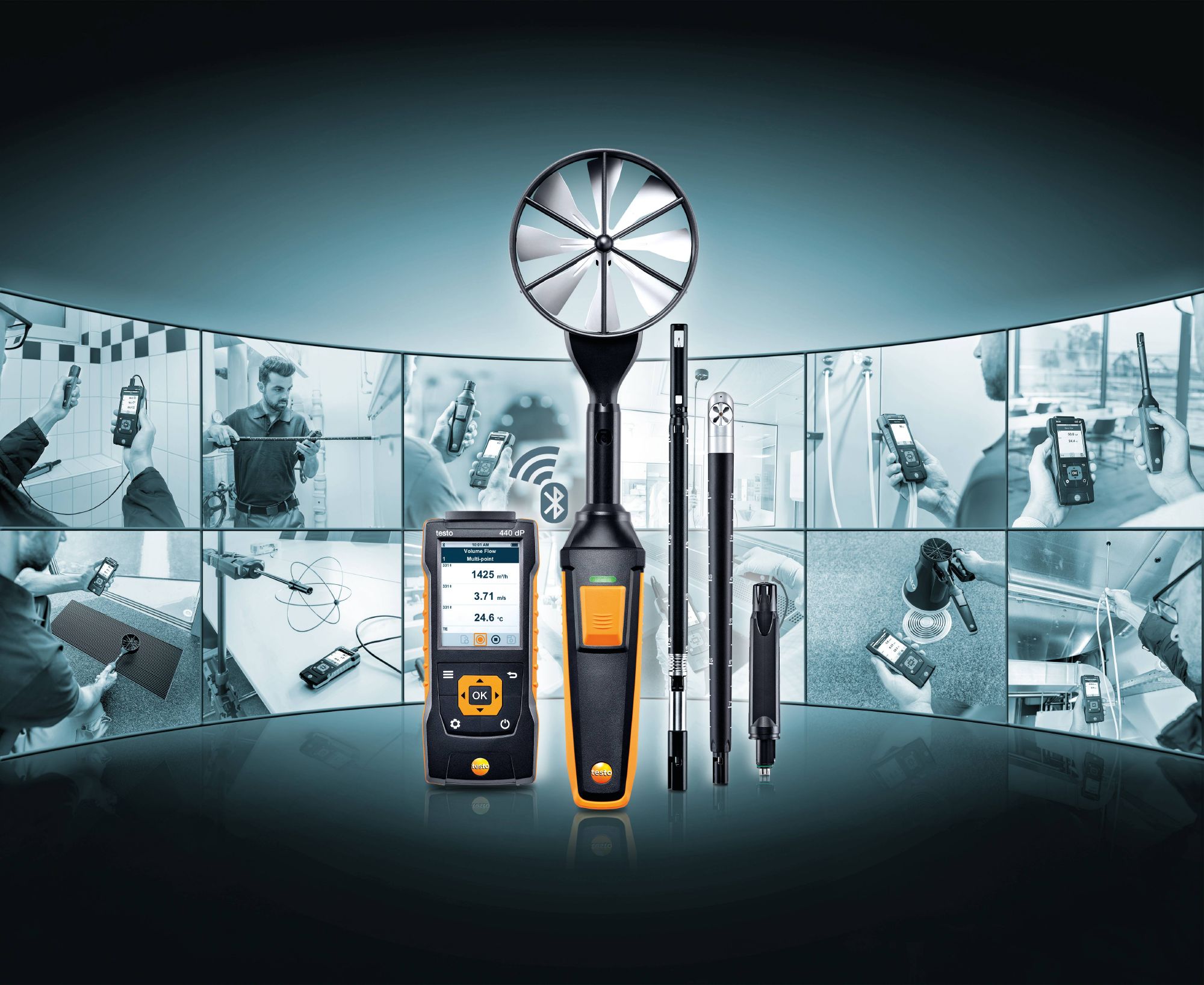 Combines versatility with maximum ease of use.
Monitoring system testo 160
H4>
For museums, archives, galleries and libraries.
testo Smart Probes:
Compact Bluetooth Instruments H4>
Smartphone. Smart Probes. Smart work.
testo Saveris Data Logger System: Temperature and Humidity Monitoring H4>
Easy, secure, and efficient measurement data monitoring.
testo Saveris 2 Wi-Fi Data Loggers: Temperature and Humidity Monitoring H4>
All measurement data. Always available. On any device.
---
testo DiSCmini H4>
Maximum control in the nano range.
Fully automatic soot generator testo REXS H4>
With high output and reproducible particle characteristics.
Portable nanoparticle counter testo Nanomet3

H4>
For real driving emissions (RDE): Test any vehicle. Anywhere.
testo 270
Cooking Oil Tester H4>
testo 480 Multi-Function Instrument:
VAC Grid and Comfort Measurement H4>
With a complete probe range.
testo 420
Air Flow Capture Hood H4>
Impressively light. Fast setup. Convenient operation.
---
---
Thermal Imaging H4>
The right model for every requirement.
testo 330i Flue Gas Analyzer H4>
A new advancement in flue gas measurement.
---