Efficient and reliable quality management.
With testo Saveris Retail Chain …
Contact Us H3>
Do you have any questions, or would you like information regarding a demo? We're happy to help you.
Testo Solutions USA, Inc.
Phone: (800) 227-0729 x200
E-Mail: solutions@testo.com
The cold chain at a glance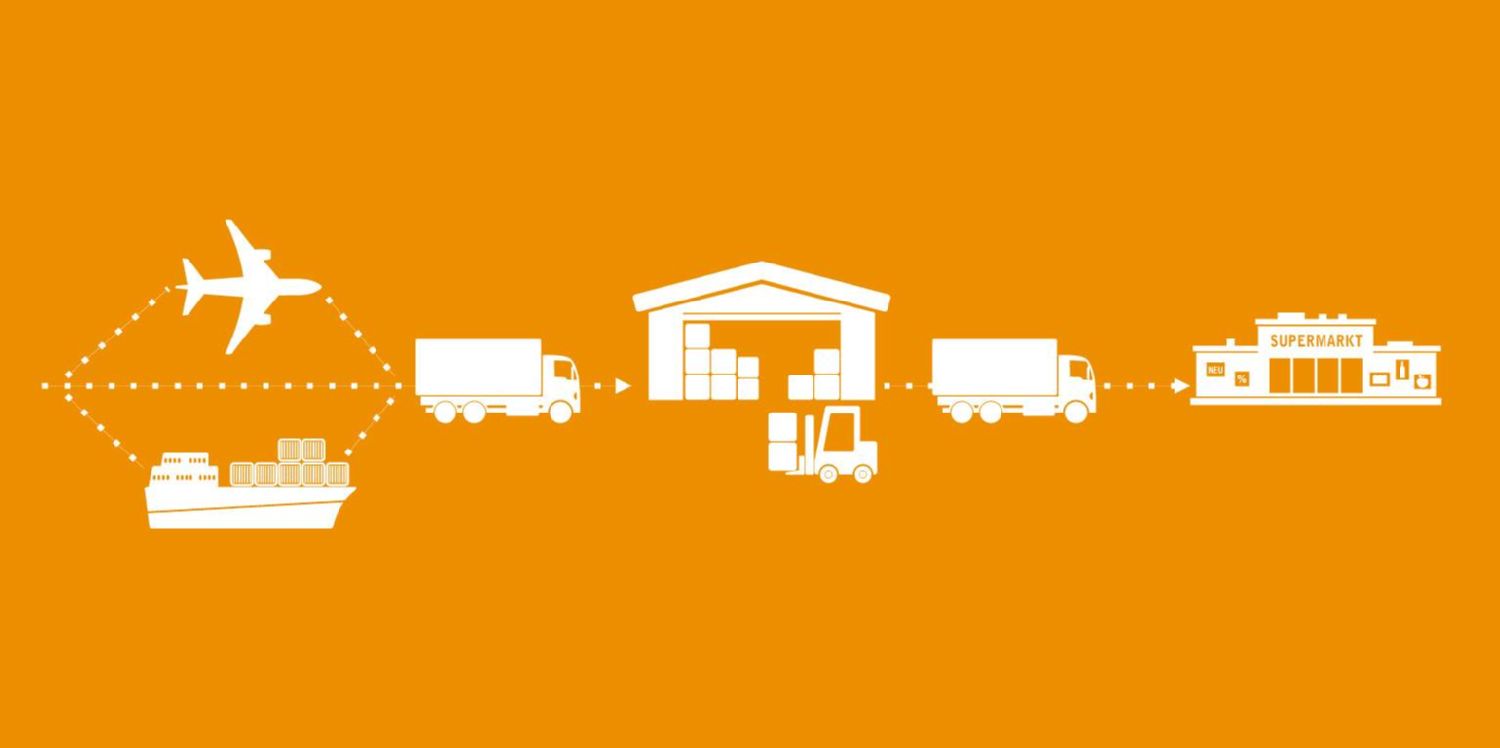 testo Saveris Retail Chain offers a tailored solution for each individual step in the cold chain – from inbound transport, via distribution centers and outbound transport, through to the individual supermarket.
In doing so, the solution provides you with crucial support in terms of compliance with and monitoring of your internal and external conformity specifications.
testo Saveris Food Logistics Inbound
ensures continuous monitoring of each individual delivery at product level using data loggers

provides information about violations of limit values directly and clearly via wireless readout at the distribution center and automatically saves measurement data in the central database

makes sure that no products are accepted and forwarded if their quality has been affected during transport
testo Saveris Food Distribution Centers
supports employees on site through a digital quality handbook and designs your processes more efficiently

enables continuous monitoring of all storage areas and provides alarm notifications when there is a deviation from defined requirements

reduces loss of goods through transparent and reliable quality processes
testo Saveris Food Logistics Outbound
reliably monitors the different temperature zones in trucks and refrigerated containers and makes transport transparent

enables easy wireless readout of data loggers at the supermarket and automatically saves measurement data in the central database

in this way, guarantees uninterrupted documentation of the cold chain right through to the supermarket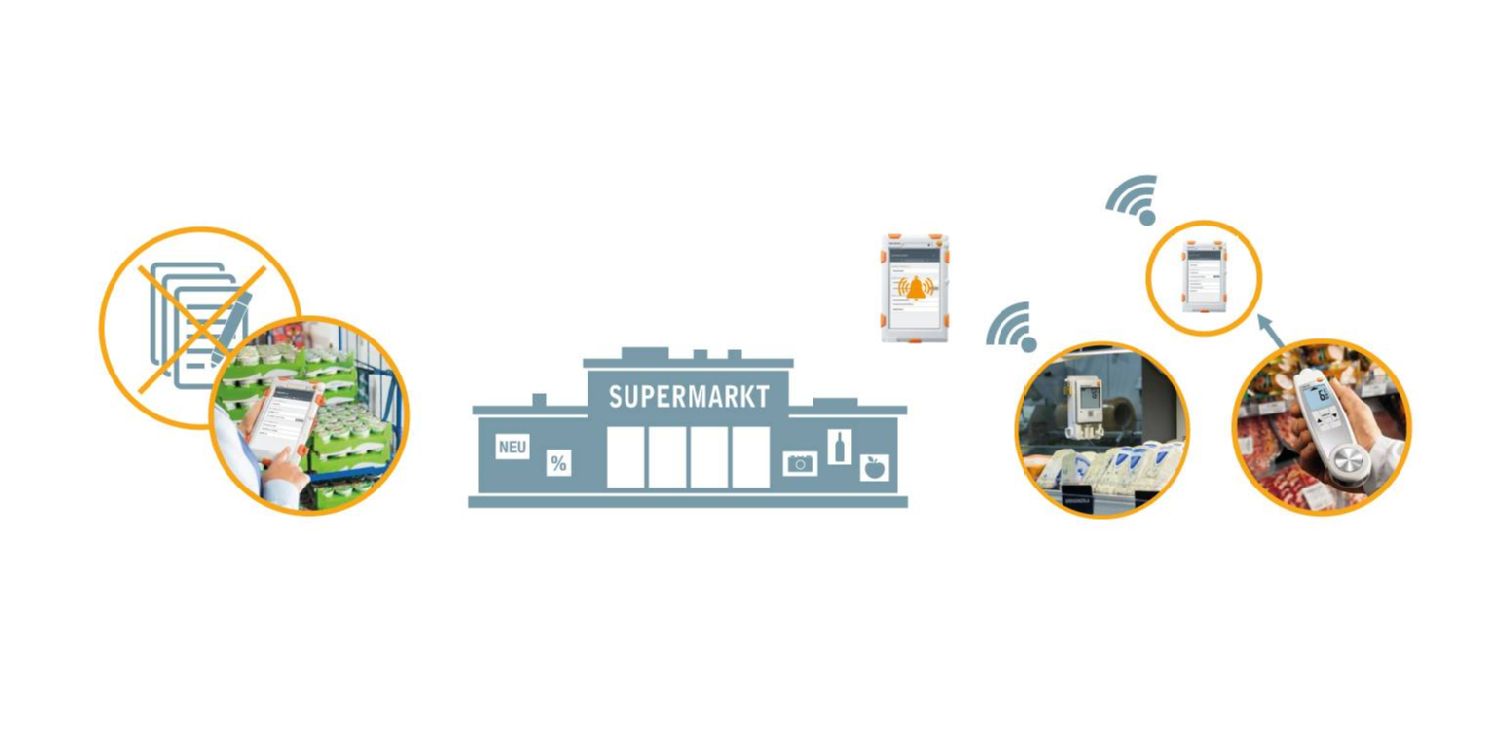 testo Saveris Food Stores
supports employees in the supermarket through a digital quality handbook and minimizes human errors

guarantees continuous monitoring of all products requiring refrigeration/freezing and enables fast and targeted intervention through prompt alarm notification

documents continuous compliance with core quality specifications in a central database and ensures time and cost savings
Overview of the system components
Hand-held measuring instruments (e.g. infrared and penetration thermometers) record precise measuring values and transmit them wirelessly
The Control Unit is used for digitized execution of checklists
Data loggers for different areas of application provide automated recording of measuring values
For a comprehensive overview of all processes in supermarkets, distribution centers and logistics
When there are violations of limit values, you can immediately intervene in line with the quality assurance specifications
The staff responsible for quality locally and at head office, along with branch managers, can keep an eye on their area at all times
All phases of the process are covered – from planning, via commissioning, through to calibration
Supplemented for example by project management, mapping, qualification and training on request
Your special requirements are also met – and you always have a permanent contact